Colville Chamber of Commerce and Visitor Information Center Weekly Newsletter
---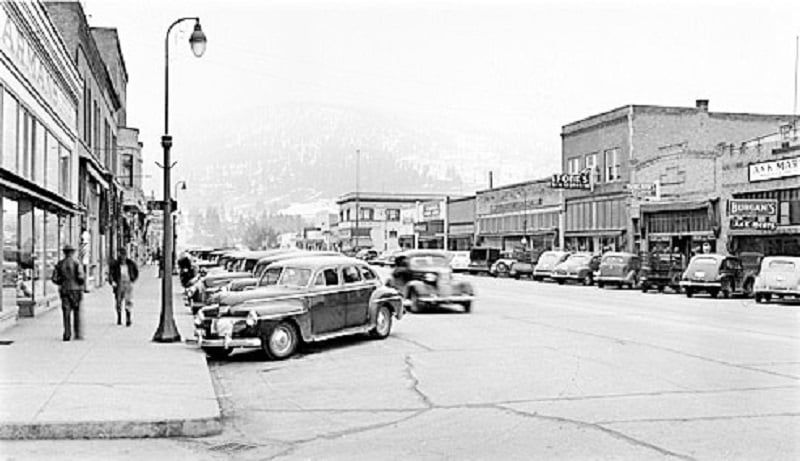 Chamber Weekly Newsletter
March 20 to March 27, 2023
Mission of the Colville Chamber of Commerce:
Provide leadership to stimulate, promote and support economic vitality, tourism, communication, education and community pride in the greater Colville, Washington area.
Ladies and Gentlemen:
The Colville Chamber of Commerce would like to thank our sponsors: Saundra's Furniture & Design, All Ways Caring HomeCare, Wethered Construction Co., The Independent,   Colville Builders and Kettle Falls True Value for this year's 2023 Home & Garden Show. 
We had over 40 vendors this year, 11 Grand Prizes and over 800 guests that attended. The Show was a success thanks to everyone!!
Chamber Luncheon Meetings:
Everyone is invited to attend Chamber Meetings held on the 2nd Tuesday of each month at noon at the Eagles Lodge on North Wynne Street. It is a no-host lunch with a speaker or program for each meeting. We try to publicize these meetings in advance so everyone can make plans to attend. If you would like to make a presentation of interest to the community or know of someone who has a project or information to get out to the public, call the Chamber office at 684-5973 and we will schedule you for a Tuesday Luncheon. We do a 50/50 drawing at lunch, your 50 is distributed to a nonprofit. Remember to bring your dollars.
Our next luncheon is April 11 with guest speaker Georgia Davenport of The Libraries of Stevens County. Georgia will be discussing the Free Business Tech aid and Education that is available. Please join us at The Eagles at noon. Everyone is invited to attend this no-host luncheon.
Calendar of Events: Go to https://www.colvillechamberofcommerce.com/calendar/ or Colville, WA on Facebook for more info.
March 20: Spring begins: In spring, our days start getting longer, flowers begin to bloom and warmer weather allows us to spend more time doing what we love in the great outdoors! 
March 23: Chamber After Hours: Crossroads Event Center: Join us at Crossroads Event Center from 5 to 6:30pm. This is a new event center that can be rented for all occasions. Join us to see the new set up! This is a great event for networking, meeting new people and learning about a business! Snacks and refreshments will be served.
March 25:  Colville Park & Recreation Dept. is holding a Safe Sitter class from 9-2:30pm at the Colville Public Library. Registration is required by March 5 online at https://colville.recdesk.com or at the Parks office at 356 E. Dominion.
March 28: Grand Re-Opening: Zaddy's has moved in to a bigger, beautiful space at 401 South Main just next door from their previous store. They have been remodeling and are now open! They will be having a grand Re-Opening on Tuesday, March 28. During their grand Re-Opening they will have many items and some of their candies 50% off. Stop in and see their new store, you will be amazed! Zaddy's located at 401 North Main across the street from Les Schwab.                        
March 29: Northeast Washington Career and Information Fair will be held from 10 am – 2 pm at Spokane Community College Colville Center. If you are a business or a non-profit entity that would like to reserve a table, please contact Brian Moyer,the Colville Center Manager, at [email protected]
March 30: FREE Guides & Outfitters Training Workshop: Have you ever thought about creating your own business as a Guide or Outfitter in Northeast Washington? Maybe you already are providing Guide & Outfitter services and would like to learn ways to enhance and grow your business? Or, perhaps you operate a business that caters to visitors to the tri-county area and would like to connect with area Guides & Outfitters to partner and provide memorable experiences for your guests or customers. It is no secret that the demand for adventure travel, outdoor recreation and nature-based experiences has steadily been on the rise, particularly in regions with abundant natural assets. One result of the COVID pandemic was the creation of a new demographic of outdoor enthusiasts eager to experience the great outdoors safely and respectfully. As participation continues to rise, there is the opportunity for new entrepreneurs to enter the space, and for existing businesses to expand their offerings and capacity. The sometimes complex regulatory and operational requirements might be daunting for an entrepreneur looking to start a business. The process of creating an experience that is authentic to the Guide or Outfitter is crucial to growing a sustainable, rewarding business. Tri-County Economic Development District (TEDD), in partnership with State of Washington Tourism and multiple land agencies, will be presenting a FREE Guides & Outfitters Training Workshop Series, starting with an Information Session on Thursday, March 30th from 5:30-7:30 at TEDD World Headquarters in Colville, WA.
March 31: Vitalant Blood Drive: Ione/Metaline/Metaline Falls - American Legion Kaniksu Post.  Located at 220 E 4th Ave in METALINE FALLS, WA, 99153.  They will be open 11:00am- 3:45pm.
April 9: Easter Sunday: Spend time with family, eat good food, and look for Easter eggs. Don't forget to get pictures with the Easter bunny! 
April 9: Annual Multidenominational Easter Sunrise Service: Join us for an early morning service at Vaagen fields at 7am.
April 11: Chamber Luncheon with the Libraries of Stevens County.  Georgia Davenport will be presenting on the Free Business Tech Aid and Education that is available. Everyone is invited to this no host luncheon at the Eagles at noon to support our local restaurant. 
April 13: Spokane Community College: Running Start and College Information nights: Colville Center for Spokane Community College will be hosting a Running Start and College Information night, from 6-7pm. Come to the College to learn about all the exciting programs we have to offer. 
April 15- May 31: Wild Turkey Daze: Head to your favorite hunting spots to get your 3 turkeys for the season! Youth season begins April 1 and runs through April 7th.
April 19: Vitalant Blood Drive. This will be inside the Civic Center. Located at 301 East Clay in Chewelah. Open 12:00 PM - 5:30 PM.
April 22: Earth Day: Earth Day is an annual event to demonstrate support for environmental protection. Celebrate by getting out there and help keep our community clean.
April 22: Downtown Clean Up Day: "Celebrate Earth Day by joining Colville Together to clean up downtown Colville!  Work with our partners NEWAR, Colville Chamber of Commerce, and Rotary, in cleaning up our community and showing our pride for downtown Colville for Fall Clean Up Day! Bring your gloves, a rake or broom, and come ready to work! We will be weeding planting beds, placing bark, and other projects to clean up downtown."
April 27: Chamber After Hours: Join us at Colville Toyota from 5-6:30pm for a great event for networking, meeting new people and learning about a business! Refreshments will be served. Colville Toyota is located at 160 W 3rd Ave in Colville. Everyone is invited to attend this event.
Save the Date:
May 1: Keller Heritage Center and Fort Colville Museum open for season
May 3: Northeast Washington Farmers Market opens
May 9:  Colville Chamber Luncheon with Heartland Medicine Colville Clinic
May 14: Mothers Day
May 19: Colville Chamber's Open Golf Tournament
May 20: Happy Tails Dog Park work day
May 25: Colville Chamber's After Hours with Zaddy's Gifts and Candies
May 20: Arden Old Timers Rodeo
May 29: Memorial Day
June 13: Colville Chamber Luncheon with North East Washington Association of Realtors
June 15: Spokane Community College Colville Graduation
June 18: Fathers Day
June 21: First day of Summer
June 22: Chamber After Hours at Colville Elks Lodge #1753 
Business Information: 
Aspen Valley Propane: Serving all your residential, commercial, and industrial propane needs. We offer competitive prices on propane in our area which includes ZERO additional fees like our competitors. If you are unhappy with your current propane provider, please give us a call. We can swap out the competitor's tank for ours, pump over your fuel and perform a free system leak check. Aspen Valley Propane is also dealers of many different propane off grid type appliances. Please support local businesses in our area. We all need to stand together against the corporate mind set of making money and the bottom line being their number one priority. Providing great service is our priority, which we offer 24 hours a day, seven days a week. Please give us a call at 509-684-8877.
Colville Community Senior Center- The Hub: Hosts luncheons meals every Tuesday and Thursday at 12 noon, open to the public. Only $7 per meal for members and $8 for non members. Please call before noon on Mondays to reserve your seats. 509-675-1479. Activities include card games, bingo, birthday celebrations, speakers and other events. Membership is open to anyone 50 years and older. Meeting rooms are available for parties, family gatherings, and business meetings. They now are offering a "Soup To Go Program." Homemade soup in quart jars, enough for a meal for two people for only $5. Please let them know when you arrive so it will be ready when you leave. Contact us at 509-675-1479 for more information.                                                                                           
Colville Eagles: Our lunch hours are now as follows: Tuesday thru Friday from 11-2pm. Every Friday karaoke at 7pm. Wednesday's bingo at 5:30pm. Lunches are open to the public, everyone is welcome to come.

Colville Elks Lodge #1753: Looking for something fun to do? Want to meet some new people? Come find out about Colville Elks Lodge and become a member.  Colville Elks Lodge does numerous activities to help support the local youth and sports programs. Do you need the most beautiful space for a meeting, party or get together? Colville Elks Lodge has a large indoor space, kitchen, as well as a beautiful deck overlooking the golf course. Call us today to reserve your dates.  We offer great pricing for the use of our facility. 
Colville Liquor and Wine: Propper Twelve Irish whiskey, 750 Apple or straight. $28.99, Absolute Vodka 750ml $20.99, Fris Vodka.750 $6.99, Jim Beam black 750ml $20.99, On the Rocks R.T.D four pack $19.99.
Desert Winds Wireless: Our office is open Monday-Friday 9am-5pm PST to walk-ins. If the office is closed for any reason, we will send communications by email and post on the office door. Our office address is 463 W. 5th Ave Colville, WA 99114. You can also always reach us by phone call or text at 509-591-0808, by email, or through our Facebook page from 7am-9pm PST.
Innovia: is offering a book club, reading two different authors, and encouraging us to have curious conversations. Our first book is Monica Guzmán's, "I Never Thought of it That Way." We are hoping to have book clubs throughout our region and then invite everyone to gather on May 2 for a culminating event. (There's an option to attend an in-person event in Spokane where Monica will speak or a remote site in Colville that will simulcast her talk.) The second book in our series will be Erin Jones' "Bridges to Heal" with another event happening on May 31. To sign up use this link innovia.org/communitybookclubs. For more information email them at [email protected] or call them at 509-624-2606.
Jafra Cosmetics, Karen McQuarrie, Manager: Enrich your skin with advanced formulas inspired by Jafra's 65 years of skin care expertise and our legacy of royal jelly innovation. Defy the signs of aging skin. Why use Defy? Defy targets 10 advanced signs of aging with clinically proven formulas. It replenishes hydration and supports skin's moisture barrier. It delivers plump, sculpted, luminous skin. See remarkable results from day 1. Defy consists of white truffle, red seaweed, soybean seed extract, avocado oil, collectively infused together. Defy bundle set $233 item 315174. Check my website on Mondays for special pricing on all Jafra products. You will find this and more on my personal website at: http://www.jafra.com/kmcquarrie 
NORTH 40 OUTFITTERS: CHICKS HAVE ARRIVED! We receive new orders weekly on Friday mornings. New arrivals are not released for sale until 10am.  Pre-orders for BEES have begun, now through March 31st with delivery at the end of April.  This year we are offering 2 different types. More details on our website or call the store. We have Seeds and Jiffy pots in stock. Seed potatoes are in stock! Our regular store hours are Monday- Saturday 7am-7pm and Sunday 9am-5pm. We offer curbside pickup by ordering online at https://north40.com/curbside-pickup Thank you for your continued patronage.
Northside Heating & Air Conditioning: Spring is almost here, and that means it's the perfect opportunity to get your electrical system up to date! At Northside Heating & Air Conditioning,
we offer a range of electrical services to help you get your home ready for the season. Here are just a few ways we can help: Whole-Home Surge Protection: Protect your electronics and appliances from power surges and outages with a whole-home surge protector. Our team can
install and maintain this essential piece of equipment. Switches, Dimmers, & Outlets: Update your home's electrical controls with new switches, dimmers, and outlets. This can help improve energy efficiency and give your home a fresh look. Smoke & Carbon Monoxide Detector Installation: Keep your family safe with a new smoke and carbon monoxide detector installation. Our experts can help ensure your home is up to code and properly protected.  Home Generators: Be prepared for power outages with a home generator installation. Our experts can help you select and install the right generator for your home's needs. At North side Heating & Air Conditioning, we're committed to providing the highest quality electrical services in Stevens County. Give us a call at 509-684-2180 to learn more about how we can help you get your home ready for
spring.
Re-Imagined Home:  is your LOCAL one stop shop for flooring, countertops, blinds, tile, home decor & Annie Sloan Chalk Paint! They are having some fun workshops coming up! Sunday, March 26 at 2pm Re-Imagined Home announces their newest workshop! It is a Rug Workshop! This creative and relaxing class will allow you to design your own accent rug. 100% cotton, soft and sturdy!! $75includes all supplies, snacks and drinks! Saturday, April 1 at 4pm Re-Imagined Home is having an Annie Sloan Chalk Paint 101 class. This is an intro class to Annie Sloan Chalk Paint! Learn four different techniques and the application of the four different waxes plus tips and tricks! You will leave equipped with all the skills necessary to develop your own personal style and the confidence necessary to take on your own projects. $75 per person, all materials, drinks and snacks included plus a coupon for all Annie Sloan products! Re-Imagined Home located at 108 South Main Street in downtown Colville. Call for more information 509-684-4673
R. E. Lee Shoe Company: SPRING IS COMING!! And, our SPRING DANSKO DAYS are this Thursday, Friday and Saturday - 3 days only!!  all Dansko storewide are 15% off and gift with purchase of a Dansko!!  Special orders are welcome! Come on in!!  R.E. Lee Shoe company at First and Main in historic downtown Colville.
Soaring Eagle Educational Center: New hours: Friday 11am-7pm. Saturdays till noon. Make an appointment today to get your kid extra help! Whether it is tutoring in a subject or skills retrieval to grade level, we are here to assist you and your students. Give us a call at 509-685-7049
Stevens County Libraries: Your libraries are open! Check thelosc.org or with your local branch for updated hours. In-Person Weekly Preschool Storytime! An opportunity to learn and practice early literacy skills through stories, songs, and fingerplays. Chewelah: Tuesdays - 11:30 AM, Colville: Thursdays - 10:30 AM, Kettle Falls: Tuesdays - 10:30 AM. In-Person Weekly Tech Help: Chewelah: Wednesdays - 3 PM - 5 PM, Colville: Tuesdays – 11 AM - 12 PM, Kettle Falls: Thursdays 11 AM - 12 PM. The Libraries of Stevens County has received a grant from the Washington State Department of Commerce to assist local businesses with an array of technology support. This aid includes: building websites or online stores, managing social media, sourcing and implementing point-of-sale systems. The best part about this program is that our services are free! If your business is interested in this program, please contact our new Small Business Digital Navigator for the Libraries of Stevens County. They are available to meet with you to discuss how we can partner to help your small business thrive! Email us at:  [email protected] 
Take-n-Make: In Like a Lion, Out Like a Lamb 
Wednesday, March 13th - while supplies last. Join us for this month's Take-n-Make kit - an adorable, reversible craft with a lion on one side and a lamb on the other! During March, check the weather each day and turn the craft around to the lion side for wintery days and the lamb side for springlike days! These kits are available for all patrons but have a Pre-K - 3rd focus. Pick up a kit at your local library while supplies last! 
STEM @ Home - Plant Life Cycle. Now- while supplies last. Pick up your kit to explore plant growth and build your own plant cell! Come into your library to pick up your kit while supplies last! 
Spring into Reading Beanstack Challenge. Now- May 31st Spring into Reading with the newest Beanstack reading challenge. Read 5 books by May 31st and collect your "Spring into Reading" Badge!  https://thelosc.beanstack.org/reader365 
Forest of Reading Beanstack Challenge. Now- April 30th:  Join us for a Forest of Reading. Grab a new read or pick up an old favorite and read 10 hours by April 30th. Also be sure to check out some of the other fun resources the Libraries of Stevens County has to offer to claim your Forest of Reading badge! https://thelosc.beanstack.org 
Every Child is an Artist - Kettle Falls Library: Tuesdays, 3 pm - 4 pm, now-April Elementary aged kids are invited to join in weekly after school art every Tuesday, 3 pm - 4 pm at the Kettle Falls Public Library. Volunteers Donna and George provide a wide range of fun seasonal projects for kids to explore and enjoy! 
Weekly YouTube Storytime Shorts and Sing-Alongs: Thursdays at 10:30 am. Can't make it to one of our in-person story times? Join us for online Storytime Shorts and Sing-Alongs! We are taking turns with our friends Clifford, Anja, Anna, and Siena to share some great songs and books! Stories or songs are posted every Thursday at 10:30 am! We also share crafts, songs, and kids' activities in our Facebook group - bit.ly/loscstorytimefriends 
Author Talk with David Epstein
Monday, March 13th, 10 am - online event. What's the most effective path to success in any domain? It's not what you think. You're invited to find out during a conversation with New York Times bestselling author David Epstein as he chats about his most recent book, Range: Why Generalists Triumph in a Specialized World. https://libraryc.org/scrld/24388 
Forest of Reading Beanstack Challenge. Now - April 30th. Join us for a Forest of Reading. Grab a new read or pick up an old favorite and read 10 hours by April 30th. Also be sure to check out some of the other fun resources the Libraries of Stevens County has to offer to claim your Forest of Reading badge! https://thelosc.beanstack.org 
Every Child is an Artist - Kettle Falls Library. Tuesdays, 3 pm - 4 pm, Now-April 
Starting Sept. 13th, Elementary aged kids are invited to join in weekly after school art every Tuesday, 3 pm - 4 pm at the Kettle Falls Public Library. Volunteers Donna and George provide a wide range of fun seasonal projects for kids to explore and enjoy! 
Tri County Economic Development District: Veterans Quilt project: thru May 24: will hold drawing in May in Colville, WA, The dynamic quilting duo of local artisans Judy Lockner of Colville, and Valerie Lamont of Arden, have been at it again, creating another beautiful quilt they would like to gift to an area veteran. Now in their sixth year of their Veterans Quilt project, their latest creation can be seen at the office of Tri County Economic Development District (TEDD), 986 S Main, Suite A in Colville. Any veteran in the tri-county area is invited to enter this free drawing. You may also enter on behalf of a vet that you know. Enter online at https://bit.ly/VeteransQuilt, or stop by the TEDD office to see the quilt in person and fill out an entry during regular office hours, Monday-Thursday 8:00 am- 4:00 pm. The lucky winner will be drawn at the May 24th TEDD Board of Directors meeting at 1:00 pm. For more information, call Tri County Economic Development District at 509-684-4571 or visit www.tricountyedd.com. 
Woodworker Network: is a family business that started selling hardwood lumber in the Colville area in 1992.  They have provided a vast array of hardwood lumber from domestic to exotic species.  In 1999 they moved to our present location 10 miles south of Colville on Hwy 395.  They specialize in providing the professional and Do It Yourselfer with quality HARDWOOD LUMBER, WOOD SLABS, BURLS, PLYWOOD, and SPECIATY WOOD items. We also have FINISHING SUPPLIES to make that perfect project come to life.  They have two on-site sawmills and mill their own products and also have a DRY KILN that dries the wood and slabs to their final quality product.  The full service WOOD SHOP can Flatten, Plane, Sand, Glue-up, and Finish the pieces with their fully equipped shop. They specialize in building CUSTOM TABLES, DOORS, COUNTERTOPS, KITCHEN ISLANDS, BARS, TRIM for houses and so much more.  You might have seen their work around town in various locales.  They have also built custom commercial bars in Chewelah and Spokane.  Some of their work even gets shipped out of state as they have a reputation for building quality products.  They probably have the largest inventory of wood and slabs in the inland NW.  Come to check them out Tuesday- Friday 9am to 5:30 pm and Saturday and Monday by Appointment.  You can also visit them at WoodworkerNetwork.com or call 509-684-1008. Come and say HI to the crew and wish them A WOOD DAY.
WorkSource Colville: We are here to serve businesses and job seekers in Stevens, Ferry, Pend Oreille, and Lincoln Counties. Our services include the WorkSourceWA job board, where businesses can create an employer account, post jobs, and view resumes that match their job description. If businesses would like their open positions featured on our WorkSource Colville Facebook page, please let us know. We also offer assistance with On-the-Job Training, where newly hired, qualified applicants could be eligible for 50% reimbursement of their wages to their new employer during the training period. A contract must be in place before the first day of employment. We also have information on the Work Opportunity Tax Credit if businesses hire individuals from certain populations. If businesses are facing layoffs, they check out our Layoff assistance page for resources. For a comprehensive view of services available to employers, go to the Employer Resources section on the ESD Website.  Feel free to contact our office at (509) 685-6158 to learn more about these resources.
Zaddy's: is NOW OPEN at our New Location at 401 South Main Street.  We are proud to announce our new services including Notary, Alterations, Personal Shopping, and "Rendezvous Room" which is available for local residents and businesses to rent.  The Cost is $50 per hour or $65 per hour if you would like us to provide refreshments.  Currently, the New Colville Doll Club meets on the third Saturday at 10:00 am each month.  If you or your company is interested in renting the Rendezvous Room, please call Sami at 509-685-7434 to make your reservation. Zaddy's is gearing up for its Grand Re-Opening on Tuesday, March 28th. Come on down and help us celebrate our new location. Spring Hours Beginning April 3rd: Monday thru Friday 8 am to 6 pm; Saturday 9:00 am to 5:00; Sunday Closed. 
Karen Learn
Colville Chamber of Commerce
986 South Main Street Suite B
509-684-5973
www.colvillechamberofcommerce.com 
Colvlille, Wa on Facebook
#discovercolville