Colville Chamber of Commerce and Visitor Information Center Weekly Newsletter
---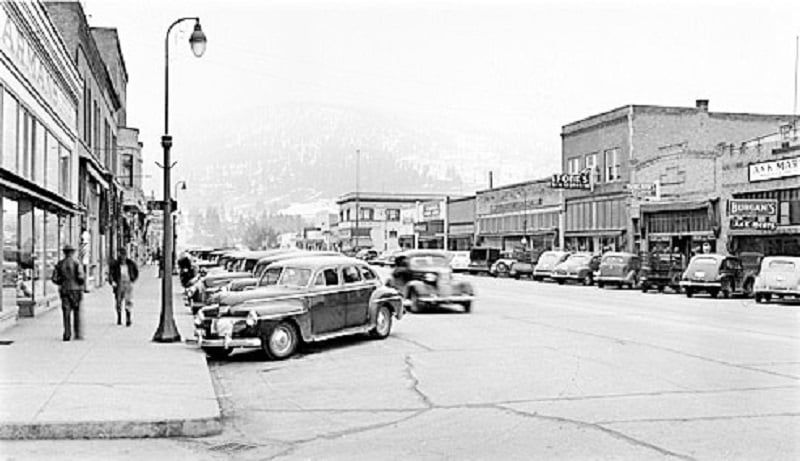 Chamber Weekly Newsletter
May 23 to May 30, 2022
Mission of the Colville Chamber of Commerce:
Provide leadership to stimulate, promote and support economic vitality, tourism, communication, education and community pride in the greater Colville, Washington area.
Ladies and Gentlemen:
The Colville Chamber would like to thank all of the teams, hole sponsors, goodie bag, and silent auction sponsors/donators and all the Golfers that participated on Friday. We hope you had a wonderful time, it was a great day for golfing in our community, and again we appreciate your continuing support.
COLVILLE CHAMBER AFTER HOURS ARE BACK!!!  OUR HOST FOR THE MAY 26th AFTER HOURS IS HOME SUITE HOME FURNITURE, FROM 5:30-7:00 PM ON THURDSAY NIGHT! HOME SUITE HOME IS LOCATED AT 141 S. MAIN ST.  COME HELP CELEBRATE THEIR 28 YEARS OF BUSINESS AND SERVING OUR COMMUNITY. YOU WILL ENJOY SOME GREAT CONVERSATIONS, SNACKS AND BEVERAGES. EVERYONE IS ALWAYS WELCOME TO ATTEND THIS MONTHLY SOCIAL NETWORKING EVENT. LET'S START MEETING UP IN PERSON AGAIN!!  WE LOOK FORWARD TO SEEING EVERYONE; IT'S BEEN FAR TOO LONG SINCE WE GATHERED.
Chamber Luncheon Meetings:
Everyone is invited to attend Chamber Meetings held on the 2nd Tuesday of each month at noon at the Eagles Lodge on North Wynne Street. It is a no-host lunch with a speaker or program for each meeting. We try to publicize these meetings in advance so everyone can make plans to attend. If you would like to make a presentation of interest to the community or know of someone who has a project or information to get out to the public, call the Chamber office at 684-5973 and we will schedule you for a Tuesday Luncheon.
We do a 50/50 drawing at lunch, your 50 is distributed to a nonprofit. Remember to bring your dollars.
Our Next Luncheon is June 14th with Lindsay Ruizizar representing New Health Programs.
Calendar of Events: Go to https://www.colvillechamberofcommerce.com/calendar/ or Colville, WA on Facebook for more info.
May 23: All branches of the Libraries of Stevens County will be closed Monday, for a staff training day.  Thank you for your support as we train to better serve you.  For further information please visit the Library's website thelosc.org or call 509-233-9621.
MAY 24: CITY OF COLVILLE:  PRELIMINARY COUNCIL MEETING AGENDA: This meeting will be held in person at Colville City Hall, 170 S. Oak, Colville WA
Remote participation will also be available, information is listed below and available at www.colville.wa.us. Remote participation information: Dial-In contact phone number:
(253) 215-8782 / Meeting ID 885 8575 8939 / Passcode *310945# Via computer/tablet or smart phone: https://us02web.zoom.us/j/88585758939?pwd=ugHaP_duh1OembDmpbhZyC6h_H6oLL.1 Passcode: W49m5q
May 26: The Huckleberry Press Annual: Health and Wellness Special Edition is coming up! Special rates for advertisers promoting their Health and Wellness related wares and services. If you have a Health or Wellness related story you'd like to share, let us know. Your ad or story can make a real difference for somebody! Deadline for ad and content is Friday, May 20th! For more information contact us at [email protected] or 844-344-8344. 
May 30: Memorial Day: The Chamber Office will be closed.
June 2: Spokane Community College; Colville Center is hosting a Job Fair; it is scheduled 10-2pm. Employers can start loading in at 8am. There is no fee.  Employer booths with power are limited and are available on a first requested order. Do not hesitate to contact if you have any questions. 509-685-2131.
June 6: Gulpepper & Merriweather Great combined Circus: at Arden Old timers Rodeo Grounds. Show times at 5pm and 7:30 pm.
June 17-18: Colville PRCA Rodeo: The Colville Pro Rodeo is a fast-paced professional rodeo that is guaranteed to keep you on the edge of your seats! Aces Wild Pro Rodeo is a family owned and run PRCA stock contracting business and they pride themselves for bringing a nice set of bucking horses and bulls that the cowboys love to get on and are fun to watch. Some of the top cowboys and cowgirls in the Northwest will be seen competing at the rodeo. Saturday afternoon, at 4pm, spectators can enjoy a parade that winds through downtown Colville and then can head up to the fairgrounds and eat dinner at one of our many concession stands and enjoy in beer and live music in our beer garden.
June 10: Chamber Luncheon with Presenter Lindsay Ruizizar with New Health Programs.
June 19: Father's Day: Get ready to celebrate your Father. Enjoy your time with family!
June 25th & 26: Lake Roosevelt Walleye Tournament:  is (Saturday & Sunday) Tournament headquarters & launch site is Kettle Falls Marina $500 entry fee, $50 Reimbursement for youth team. 100% Payback on Big Fish & Big Stringer. To register https://lakerooseveltwalleyeclub.com/governors-cup.
June 25 & 26: Stevens County's Biggest Yard Sale: Come to the NEW Fairgrounds for food, music, and browsing. Saturday 9am- 4pm and Sunday 10 am- 3pm. Admission is $2 or a non-perishable food item. Kids are free. If you would like to rent a 20' x 20' for $20 contact [email protected] or 509-680-3850 via text or voicemail.
Save the Date:
July 4: Independence Day
July 5: Vitalant Blood Drive
July 16: Tiger Triathlon
July 15-17: Colville Side Walk Sale & Street Faire/ Car Show/ Free Concert
July 23: NEWAR presents Annual Charity Golf Tournament
August 25-28: NE Washington Fair
September 2-4: Farm Jam
September 5: Labor Day
September 13: Chamber Luncheon
September 22: Chamber After Hours: Need Host.
Business Information:
Chewelah Farmers Market: is at the Chewelah City Park on Fridays from 11-3:30. Contact Sandy at Chewelah Chamber (509) 935-8595 for more information.
Colville Liquor and Wine: This month's specials; Hornitos tequila silver or Repasado $28.99. Effen Vodka Asst flavor.750 $15.99. Svedka Vodka Asst flav 1ltr $16.99. The Glenlivet Founders Reserve .750 gift set $28.99. Sky Vodka 1ltr $12.99. Fris Vodka .750 $9.99.
Colville Eagles: Lunch hours are now as follows: Tuesday; 12 to 4pm, Wednesday: 12 to 7pm and Thursdays: 12 to 4pm.
Constructive Fun Toys: is happy to announce our memorial weekend sale Fri, Sat, and Monday May 27-30. The Sale will be 10% off Store wide and on our website.
NE WA Farmers Market: May - October 31:  Get ready for the season of fresh fruit and veggies plus more. Market hours are 9:00 am to 1:00 pm on Astor Street. The market is at last year's location, in-between the library and the Courthouse on Astor.
Flex Workspace Solutions:  A desk for rent, an office with a view, or a conference room to watch a training video with 500MB internet speed. Flex workspace Solutions is ready to serve our community. In this professional workspace you can rent a desk space, private office, a "zoom" room, and a conference room. The office has two floors with private offices, individual desks, some kitchen facilities and more. For more information contact Bob McBlair at 486 S. Oak St. or call 509-640-2120 or www.flexworkspacesolutions.com.
Floener Electric: Do you need your company website refreshed or developed? Take a look at Floener Electric's website. Julie at M2DMG did a great job on it and was so easy to work with.
Front Porch Farm:  We are picking all sorts of green veggies! Our spring hours at our store on Highway 395 are Saturdays 12 noon to 5 p.m. (or by appointment). You can also find us at: Northeast Washington Farmers Market in Colville, Chewelah Farmers Market, and Fairwood Farmers Market in Spokane. Follow us on Facebook and Instagram for the latest on what we're growing: https://www.facebook.com/FrontPorchFarm/  and https://www.instagram.com/frontporchfarm/. 
FUNdamental Learning Center: Miss Linda is retiring and the center will permanently close May 27.
Jafra Cosmetics: Use our website for all your shopping needs is the go to for head to toe coverage's! From infants to, senior lotions and sun care products. All on sale and found on my personal website at http://www.jafra.com/kmcquarrie for your everyday needs. Jafra has a new Legend for Men Prive cologne with hidden notes of premium pink pepper, warm patchouli oil, and rich oud wood. For the ladies, skin care and makeup colors are new for spring and summer! Need moisturizing hair care products to quench dryness with intensive hair hydrators...all on sale in May!
Jamin Java: We are now on DoorDash!!  Starting now DoorDash is available all day during business hours. M-F 6-6 Sat 7-6 and Sun 7-4. We will still be offering our usual in house deliveries. We will now be serving soft serve ice cream. M-F 8-12. Call us at 509-684-8182 for more information.
NORTH 40 OUTFITTERS:   Memorial Day Bag Sale is back… one day only!  Memorial Day Store hours are 7-4pm. Regular store hours are Monday- Saturday 7am-7pm and Sunday 9am-5pm.  We offer curbside pickup by ordering online at https://north40.com/curbside-pickup Thank you for your continued patronage.
Oak Street Artisan Market: Come in a check out our beautiful and unique, locally crafted gifts for your Father's Day and other gift occasional needs! We offer products from over 60 local artisans and new items are added daily! Visit us at 157 N Oak across from WaFed. We are open Tues-Sat from 10am-6pm. Also, our community flea market is running in our parking lot every Friday and Saturday from 10-3 through summer. If you are interested in a spot, contact Jamie at (509) 929-9002. Thank you for supporting locally! We appreciate you! 
Re-Imagined Home: Re-Imagined Home in historic Downtown Colville….a shop full of unique things.  Not only do they have floor coverings, tile and window coverings they have many interesting local artist's jewelry, candles, pottery, cards, soaps and unique furniture! Don't miss this amazing 31 SALE now through the end of May!!!! Bundle Prices up to 50% OFF & FREE SHIPPING if you spend $100!! Shop while supplies last: https://www.mythirtyone.com/11175788?pd=12268722  They will be open early on Wednesdays 9am-5pm and Saturdays 9am-4pm during the Farmers Markets. They will be closed on Saturdays beginning Memorial Day until Labor Day.  Re-Imagined Home, 108 South Main Street in Colville. Call for more information 509-684-4673
R.E. Lee Shoes: The staff at the R. E. Lee Shoe Company have a question for you!  Have you tried a HOKA??  If you have, or have not, we are running a 3 day promotion on all our HOKA foot wear.  It is 10% off, in stock only, this Thursday, Friday and Saturday (May 26, 27, 28).  HAPPY MEMORIAL DAY from the R. E. Lee Shoe Company at First and Main in beautiful downtown Colville.
Stevens County Libraries: Your libraries are open! Check thelosc.org or with your local branch for updated hours. The Libraries of Stevens County has two openings for positions that will help us expand library services in the northern end of the county. The positions may include hours in Colville, Kettle Falls, and/or Northport. Library Assistant I:  20 hours
Library Assistant II:  20-32 hours. Open until filled, review of applications begins May 20th.
For more information about this exciting opportunity, visit our website for the job announcement, description, and application: thelosc.org/employment-opportunities
In-Person Weekly Preschool Storytime!
An opportunity to learn and practice early literacy skills through stories, songs, and finger plays. 
Chewelah: Tuesdays - 11:30 AM
Colville: Wednesdays - 10:30 AM (at the Farmer's Market on Astor)
Kettle Falls: Tuesdays - 10:30 AM
Lakeside: Wednesdays - 10:30 AM
Loon Lake: Thursdays - 10:30 AM
Take-n-Make - Lovely Little Ladybug
May 23rd - until supplies are gone
Join us for this month's Take-n-Make craft - an adorable ladybug! Plus, this month's kit has some fun bonus items! Along with the craft supplies, you get a garden scavenger hunt and two delicious, ladybug-themed, kid-friendly recipes! These kits are available for all patrons but have a Pre-K - 3rd focus. Pick up a kit at your local library while supplies last!
STEM at Home - Fractal Kite
May 23rd - 31st
Fractals are found everywhere – snowflakes, art, broccoli, computer graphics, and more! Come to the library in May to pick up your STEM @ Home kit to build your own 3D Tetrahedral Fractal Kite while supplies last! Learn about the science of fractals and the historical and cultural importance of kites.
Kettle Falls Public Library Genealogy Club
Thursday, May 26th, 2 pm - 4 pm
Learn how to explore the roots of your family at the Kettle Falls Public Library. Beginner or advanced, there is something for everyone. Discover the variety of tools and services available in your library and online on the 4th Thursday of the month from 2 - 4 pm. Please bring a laptop or other internet-ready device or reserve a laptop at the library in advance!
Weekly YouTube Storytime Shorts and Sing-Alongs
Thursdays at 10:30 am
Join us for Storytime Shorts and Sing-Alongs! We are taking turns with our friends Anna, Siena, and Clifford to share some great songs and books with you! Stories or songs are posted every Thursday at 10:30 am! We also share crafts, songs, and kids activities in our Facebook group - 
Colville Writer's Club
Mondays, 2 pm - 4 pm - Colville Library Basement
Enjoy writing? Join our all-ages writing club to share stories, work on your projects with like-minded peers, or find inspiration with our writing prompts! Call the Colville Library for more information.
The Stevens County Historical Society's Museum:  is open every day from 1 to 4 p.m. We have more volunteers that can give tours to the lookout tower. We also have Ray Kresek's Smokey Bear exhibit.
Zaddy's: Are you looking for a unique gift, Zaddy's is the place to come, we have unique gifts for the entire family, all at reasonable prices.  Our hand-made gifts are of the finest quality and our Artisans are open to customizing orders to the customer's specifications.  We specialize in making up gift baskets and wrapping gifts in balloons.  We also offer local delivery and mailing services.    Zaddy's is your "One Stop Shop" for all your gift needs. Zaddy's is in the process of another facelift.  Come in and checkout Denise's Furniture Boutique, Lonna has added many beautiful tea accessories and tasty teas.  Spring is on its way, and we have many handmade rock birdhouses that will compliment your garden all at 20% to 30% off. We are proud to announce that we are now Distributors of both Spokandy and Ethel M's and of course we still offer many old-fashioned candies, and all are brought in through customer request. It is prom time – did you buy that special dress to find that it was just not quite right?  You can bring it into Zaddy's as we now offer alternation services. Come in and check out our beautiful handmade jewelry and birdhouses by Ms. Mary – all are currently on sale.  Dolls are currently on sale as well. Coming soon is special high-quality paints that crafters will love. For our readers, we have a variety of books.  For those who do not know what to do after reading their books, we have the solution – bring them back to Zaddy's and we will give you 35% toward the purchase of your next book.  For those who have books that they do not know what to do with – we accept donations and in turn, you can come and check out books at no charge. Zaddy's continues to put the Community FIRST and we are here to offer a service, so if you are looking for that special gift, candy, or tea, please ask – we will do our best to get it for you. Father's Day is upon us, we are currently adding special gifts just for Dad and as always, we offer regular gift wrapping, as well as wrapping in a balloon. We also offer local delivery services at a nominal fee.  We also offer shipping services. We hope to see you soon.