Colville Chamber of Commerce and Visitor Information Center Weekly Newsletter
---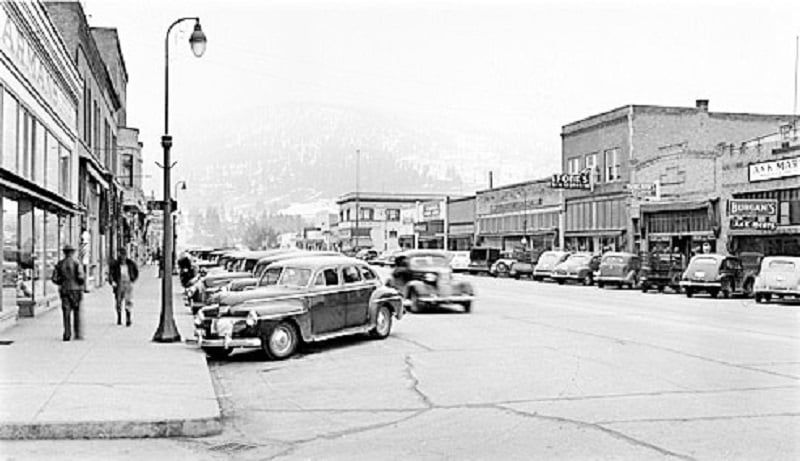 Chamber Weekly Newsletter
 March 1 to March 8, 2021
Mission of the Colville Chamber of Commerce:
Provide leadership to stimulate, promote and support economic vitality, tourism, communication, education and community pride in the greater Colville, Washington area.
Ladies and Gentlemen:
If you are interested in becoming a vendor at the 2021 Colville Home and Garden show, this link will take you to our website where the Vendor Application and Policies and Procedures are located: https://www.colvillechamberofcommerce.com/2021/04/16/15686/colville-chambers-2021-home-and-garden-show/
And just one last reminder that the Colville Chamber's Life Flight Membership Program is renewing on March 31, 2021. All current member's, please renew your membership by March 2, 2021 by sending payment into the office or dropping it off. Please make checks payable to Colville Chamber of Commerce. The group membership discount rate is $59 per year, per household. We are accepting new members at this time so contact Karen or Catrina at the Chamber office at 684-5973 for more information.
Calendar of Events: Go to  https://www.colvillechamberofcommerce.com/calendar/ or Colville, WA on Facebook for more info.
March 9- Vitalant Blood Drive from 12:00 p.m. to 5:00 p.m. at the AG Trade Center. When you give blood with Vitalant, you have the potential to help hospitals patients within your community and when the need arises, others across the country! Blood drives save lives!!
March 13: NE Washington Association of Realtors: Poker Run Supporting Back Pack for Kid's Program:  The Northeast Washington Association of Realtors is hosting a "Support Your Local Businesses and Local Charities Poker Run" on Saturday March 13, 2021 from 11am to 4:30pm. Poker Hands are available for advance purchase only, at the RE/MAX office (327 S. Main St. in Colville) before March 6th 2021. Poker Hands are $20.00 per person for your first hand and $5.00 for each additional hand. Make a day of visiting a few local businesses with a vehicle load of friends and/or family. All events and activities will be outside, in front of the businesses. So dress warm, wear your masks and please follow CDC guidelines.
March 28-April 3: Dollar for a Scholar: Super 1 Foods: Super 1 is giving community members a chance to buy "dollars" for local scholars when you pay for your groceries during that week. Every dollar you buy at checkout goes directly to our local scholarship fund to give awards to worthy Colville High School grads going to public colleges, trade schools, and universities in Washington State. Donations can also be submitted online through our website at www.Colville.DollarsforScholars.org
Save the Date:
April 4: Easter Sunday
April 16-17: Home and Garden Show at the Spokane Community College in Colville
May 4: Vitalant Blood Drive from 12:00 p.m. to 5:00 p.m. at the AG Trade Center. When you give blood with Vitalant, you have the potential to help hospitals patients within your community and when the need arises, others across the country! Blood drives save lives!!
Business Information:
Colville Chamber of Commerce: The Colville Chamber has scheduled the Home & Garden Show 2021 for April 16th & 17th, 2021. The show will again be held at the Spokane Community College/Colville Campus in the Kalispel room on Friday and Saturday with vendor set-up on Thursday. We have checked with the NETCHD for Covid -19 guidelines and we will send you the guidelines for safety for this event. We will keep everyone informed as often as possible. Please contact us at 684-5973 for an application. Also, Colville "This Place Matters" blue t-shirts are still available for purchase. They are $20 each. Please call the Chamber of Commerce at 509-684-5973 or come by to purchase one Monday through Friday from 9 a.m. to 12 p.m. and 1 p.m. to 4 p.m.  Thank you for your continued support of our community!
Colville Community Senior Center – The Hub: Meals for the Community are available (Not just for seniors) The cost is $7.00 and we ask that you place your order by noon on Monday. Phone: 509-675-1479  Email: [email protected] Website: http://colvilleseniorhub.org
Colville Liquor and Wine: Come in and check out our specials in our store. Enter to win a Baileys red velvet bottle with any purchase. 
Colville Together: Make a difference for Colville. Self direct your taxes to stay in Colville and receive a 75% tax credit on your B&O taxes the next year. Donate to Colville Together through the Main Street Tax Credit Incentive Program. Colville Together is focused on the heart of Colville-Downtown.  We are excited to see it grow and flourish because of your generous contribution. For more information check out www.colvilletogether.org/tax-incentive-program/ If you have any questions or would like to participate in this program, please contact Rosemary Shaw at [email protected] or 684-4571.
Flowing Water Lavender: Join us at the Artisans Winter Faire. Shop our beautiful handcrafted products for yourself.  We will be open Tuesday-Saturday from 10am-6pm all year round.  
Front Porch Farm: We are humbled by our community's wonderful support this year. Our store is open by appointment; please call 509-684-6226 to set up a time to shop or pick up. Thank you so much! Follow us on Facebook and Instagram to see what farmers do during the winter: https://www.facebook.com/FrontPorchFarm/ and https://www.instagram.com/frontporchfarm/
Home Suite Home Furnishings: We are pleased to offer local restaurant gift certificates with qualified new purchases from Home Suite Home Furnishings. New purchases of $499 or more will receive a gift certificate to various local food and beverage establishments.  Our way of supporting the community by rewarding those shopping local. Stop in to 141 S. Main for details or call us at 509-684-9745. Thanks so much for shopping local!
NORTH 40 OUTFITTERS: We are open for your essential needs. Our regular store hours are Monday- Saturday 7am-7pm and Sunday 9am-5pm. We ask that you comply with the COVID mandates and wear a mask while shopping in our store. Thank you for your continued patronage. You may also do curbside pickup by ordering online at https://north40.com/curbside-pickup. 
WorkSource Colville: Although our office doors are currently closed, we are still assisting people virtually, over the phone and by limited in person appointments. Our services include, but are not limited to:
WSU Stevens County Extension:
4-H Enrollment
4-H is a club based youth development program for youth ages 5-18. Youth choose a project like beef, sewing, dogs, etc. to work on and learn about for the year. It's not too late join this year as 4-H enrollment is still open. We have multiple clubs throughout the county. If you are interested in starting a club in your area, joining a club, or volunteering to teach life skills to youth please contact Shannon Rowley at [email protected] or 509.684.2588.
Master Gardener Class Applications Available, Year-round
We are excited to announce a major change to our Master Gardener class! We are now accepting rolling enrollments! This means you have a chance to start the class every month and will have one year to complete the program. Due to COVID-19 the class is still being held virtually. Classes are at your own pace, with twelve focused lectures. Learn basic botany, entomology, composting, water wise gardening and so much more. The program is flexible and can adapt to your volunteer needs. We are child friendly. You can download an application here. For more information contact Adenea Thompson, Master Gardener Coordinator at [email protected] or 509.684.2588
Zaddy's Gifts & Candies: Zaddy's is thrilled to announce that our store has opened at its new location at 421 S Main across the street from Les Schwab.  We have many new and exciting vendors and events at the new location, due to our expanded size.  Today (March 1st) is the opening of Zaddy's newest addition: "Zaddy's Tea Room".  The Tea Room is managed by Lonna Custis and is open on Monday and Tuesday from 10 am - 3 pm where our customers can come in and taste and purchase the many teas that Lonna will be offering.  We hope to begin assigning appointments for tea parties for birthdays, and other special occasions on the first of April. 
Our candy store is going well.  We only order candies that our customers request, therefore we have some unique selections that you cannot find in Colville, including many of the "old-fashioned candies", See's Candies, and Godiva.   
We are always in search of crafters with unique items that would like to become a part of our Consignment Team.  Call Sami at 509-685-7434.  We are now open 7-days Monday - Friday 8 am - 6 pm; Saturday 8 am - 5 pm, and Sunday 10 am - 2 pm. Come in and check us out.