Colville Chamber of Commerce and Visitor Information Center Weekly Newsletter
---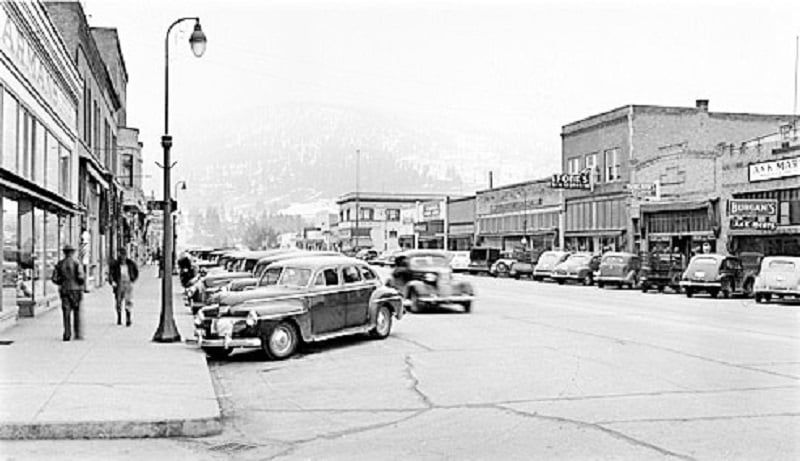 Chamber Weekly Newsletter
April 19 to April 26, 2021
Mission of the Colville Chamber of Commerce:
Provide leadership to stimulate, promote and support economic vitality, tourism, communication, education and community pride in the greater Colville, Washington area.
Ladies and Gentlemen:
April 24th is Downtown Clean-up Day from 10:00 a.m. to 12:00 p.m. at Heritage Court. Refreshment will be provided! Enter to win "This Place Matters: T-shirt!  Sponsored by the Colville Chamber, Colville Together and the Northeast Washington Association of Realtors. We have joined together to Clean-up Downtown Colville. To sweep, weed, pick up trash or whatever it takes to get our town ready for spring.  Everyone is invited to help, thank you in advance. Please bring gloves and masks.
Please Join the Chamber in welcoming our newest member Hansen Woodland Farm! They offer lodging and hospitality services. For more information you can visit their website at www.Hansenwoodlandfarm.com
Calendar of Events: Go to https://www.colvillechamberofcommerce.com/calendar/ or Colville, WA on Facebook for more info.
April 19: Bright Beginnings Preschool: Registration for our 2021-2022 school year is now open! We have classes for 3/4 and 4/5's available. Visit www.Colvillebrightbeginnings.com for more information or to register!
April 24: Vaagens Free Bark Day.  Help celebrate Earth Day with Vaagen Brothers Lumber!  Saturday, April 24th from 8:00 a.m. to 3:00 p.m. One free Truck Load of Beauty Bark!
April 24-25: Project Graduation. Yard Sale: Yard sale located at 174 E Cedar Loop starting at 9 am. There will also be a donation jar at that location for Project Graduation. Thank You for all the support! Hope to see you there!
May 1: Northeast Washington Farmers Market: April showers bring May flowers...and veggie and herb starts, Spring produce, and MORE!! May 1 is the opening day of downtown Colville's 2021 Farmers Market. See you in three weeks, friends!
May 5: Cinco de Mayo.  Celebrate by getting your Taco fix, support your local restaurants!
May 8: Vitalant Blood Drive from 9 a.m. to 2:00 p.m. at the AG Trade Center. Donating blood can save lives. Donate today!!
May 9: Mother's Day.  Show the love!  Treat mom like the special woman she is! Dinner on the barbeque! Eat out at a local restaurant! Spoil mom on her special day!!
May 11: Vitalant Blood Drive from 12:00 p.m. to 5:00 p.m. at the AG Trade Center. Community Blood Drive this spring, give patients hope for better days by donating blood.
May 21: Colville Chamber's/Mayor's Open Golf Tournament: The Colville Chamber of Commerce is hosting our annual Colville Chamber/Mayor's Open Golf Tournament at Dominion Meadow's Golf Course. 
May 22: Colville Valley Animal Sanctuary: Meow Hoedown Drive Thru Event: Help the felines of Colville Valley Animal Sanctuary to raise money for their canine friend's completion of the dog building. Tickets are $15 Per Meal (meal Catered by Lori Roberts, 1 centerpiece per car, Picture w/Purrcy). Live Far Away? Picnic table reservation available for $10 per 30 minutes while they last)
Menu: Meats: BBQ chicken or Pulled Pork Sandwich Vegetarian/Vegan: grilled eggplant, mushrooms and zucchini. Sides: Potato salad, Mac and Cheese, Baked Beans, Bottled water
Online Silent Auction from 14th - 21st of May. Auction winner's pickup item's on 22nd at event. Donations welcomed and appreciated!
May 31: Memorial Day: Have a safe and Happy Memorial Day weekend!
Save the Date:
June 20: Father's Day
July 4:   Independence Day
July 10: Vitalant Blood Drive AG Trade Center
July 15-16: Sidewalk Sale
Business Information:
Colville City Council Vacancy: The City of Colville is accepting applications for one (1) City Council position.  This position is for Ward 2, position 3, and the appointed term will expire December 31, 2021.  The person appointed to fill this vacancy will be required to run for election in 2021. Applicants must be a registered voter and reside within the boundaries of Ward 2 (south of 3rd Avenue, north of Columbia Avenue, south on Main Street to Dominion Avenue, east on Dominion to Hofstetter Street, north to Columbia Avenue and east on Columbia Avenue).  Per RCW 35A.12.030 applicants must have been a resident of the City for a period of at least one year preceding his or her appointment.  Applications may be obtained at the City Clerk's Office, City Hall, 170 S. Oak, Colville, WA 99114, (509) 684-5094 or online at www.colville.wa.us.  A resume is required and a cover letter describing your reasons for wanting to be a Councilmember for the City of Colville.  Applications will be accepted until Wednesday, April 28, 2021 at 5:00 p.m.  Possible appointment will be made at the May 11, 2021 regular Colville City Council meeting.
Colville Community Senior Center – The Hub: The HUB has re-opened and is now resuming inside dining on Tuesdays and Thursdays. We will continue to provide meals on a take-out basis, and home deliveries will also continue for those who are unable to get out. Our lunches are no longer restricted to seniors, but are available for purchase for the nominal cost of $7.00 to anyone of any age.  Please call in your meal reservations for the week no later than noon on Monday – the answering machine is always on and you may leave a message at any time. We must know if it is for dine in or take out. Bingo after lunch on Tuesdays is also reinstated. The board and staff are thrilled and eager to welcome all of you back at last to our "Place to Come Together."
Colville Eagles: Will be open Tuesday thru Friday and Sundays for the time being.  While we are closed on Monday and Saturday, please remember that our facilities are available for rent.  Please see or contact Teresa Campbell at 684-4534 for more details.  Thank you for your continued support and hope to see you soon!
Colville Liquor: 10 % off when you Buy 6 or more bottles of wine .Check out our specials in store. Variety of Cigars & vapor products.
Colville Together: Colville Together, a Washington State Main Street Program, is pleased to thank our donors to the Main Street Tax Credit Incentive Program:  Vaagen Timbers, Fogle Pump & Supply, Home Suite Home Furnishings, Colmac Coil Manufacturing, Colmac Industries, RE Lee Shoe Company, Re-Imagined Home, Saundra's Furniture, Colville Bookkeeping, and R&R Design.   This year we have received commitments totaling $29,700 from our generous contributors. Colville Together uses these donated funds for our downtown projects, including the Façade & Building Improvement Grant, improvements to Heritage Court, downtown business support, and downtown business networking opportunities.  The money stays here in Colville and directly impacts downtown Colville – the heart of our community. The program is closed for 2021, but if you would like to self-direct your taxes to stay in Colville please contact Rosemary Shaw at 509-684-4571 or email her at [email protected] for information about donating for 2022. 
Dragon Village Chinese Restaurant: Our dining room is now open for indoor dining. We are open the following days and hours: Tuesday-Sunday 11 a.m. to 9 p.m. We hope to see you soon!
Front Porch Farm: We are humbled by our community's wonderful support this year. Our store is open by appointment; please call 509-684-6226 to set up a time to shop or pick up. Thank you so much! Follow us on Facebook and Instagram to see what farmers do during the winter: https://www.facebook.com/FrontPorchFarm/ and https://www.instagram.com/frontporchfarm
Huckleberry Press: The Huckleberry Press has a special edition coming up! The April 29th issue is going to be all about INNOVATION. We'll be focused on all the things that our region's small businesses, non-profits and people have done to innovate in big or small ways in order to thrive and/or be of service to the community during the pandemic. We are creating an uplifting issue highlighting the clever efforts that made dealing with the pandemic easier or more profitable. What business tweaks did you or someone you know, make? What did the shutdowns teach you about your professional or non-profit interests and challenges? To include everyone we can, we're making advertising super affordable. Contact us. If you've got a story you'd like to contribute, excellent. If there's a story you think we should know about, let us know and we'll have one of our writers tackle it. You're invited! Call us at 844-344-8344 or email [email protected]. Thank you! Deadline for the 4/29 issue is Friday, 4/23 at 5pm. 
Mavericks: Good News!! Our courtyard will be open soon! Our hours are as follow:  Monday: 7:00 AM - 8:00 PM. Tuesday: CLOSED. Wednesday: CLOSED. Thursday: 7:00 AM - 8:00 PM. Friday: 7:00 AM - 8:00 PM. Saturday: 7:00 AM - 8:00 PM. Sunday: 7:00 AM - 2:00 PM. Come in and try one our specials!
NORTH 40 OUTFITTERS: Our regular store hours are Monday- Saturday 7am-7pm and Sunday 9am-5pm. Chicks are arriving weekly!  Our greenhouse is now open. Thank you for your continued patronage. You may also do curbside pickup by ordering online at https://north40.com/curbside-pickup
Washington State Department of Agriculture:WSDA COVID-19 RELIEF AND RECOVERY GRANTS:
The WSDA Relief and Recovery grants are available thanks to a partnership with the Washington State Department of Commerce.  Grants are available for small businesses in four sectors:
·       Shellfish growers
·       Farmers market organizations
·       Agritourism farms
·       Small breweries, cideries, wineries, and distilleries (dependent upon tap or tasting room sales). These four sectors were selected for assistance as a way to bolster the health and diversity of the Washington state economy by providing support to disproportionately impacted and previously underserved agricultural sectors. 
OVERVIEW
WSDA will provide nearly $15 million in small business assistance grants to help agriculture businesses and organizations in sectors that have been economically hurt due to marketplace disruptions created by the necessary public health measures during the COVID-19 pandemic. 
WSDA is allocating funds from the Disaster Response Account managed by the State of Washington Office of Financial Management, pursuant to Chapter 7, Laws of 2020 by providing WSDA Relief and Recovery Grants. 
The WSDA Relief and Recovery Grants will provide support to small businesses and organizations in four sectors that play an important role in the economic viability of Washington agriculture and have been economically impacted due to the COVID-19 public health emergency. This grant serves the public purpose of bolstering the viability of the Washington State agricultural industry, helping prevent business closures, and hence supporting the health and diversity of Washington State's economy.
GRANT AMOUNT
Grant awards will be approximately $15,000. 
TIMELINE
·       The application period will be open April 9 - April 26, 2021.
·       Grant awards and payments will be made by the end of May.
Woodland Classic Cinema: Travelling with mind-boggling speed, an unidentified flying object zooms in from deep space and penetrates the Earth's atmosphere. An alien then emerges to deliver an important message that will affect the entire human race. Sound interesting?  Come see the Golden Globe winning 1951 film "the Day the Earth Stood Still" at Woodland Theatre Kettle Falls. April 24 & 25 at 2pm and 7pm both days. Masks are required and cost of admission is just a simple donation at the door. 
WorkSource Colville: Although our office doors are currently closed, we are still assisting people virtually, over the phone and by limited in person appointments. Our services include, but are not limited to:
POSTING JOBS:  Use the WorkSourceWA job board, where you can create an employer account and post jobs. If you would like your open position featured on our WorkSource Colville Facebook page or sent in our weekly email to local unemployment claimants please let us know.  
ON-THE-JOB TRAINING:  On-the-Job training, where your business could qualify for 50% reimbursement of wages during the training period of newly hired, qualified applicants  These new employees could be eligible for support services like gas vouchers and eligible car repairs to get to work; work boots, work clothes including scrubs, tools, etc.  A contract must be in place before the first day of employment. You make all the hiring decisions.
EMPLOYER RESOURCES:  For a comprehensive view of services available to employers go to the Employer Resources section on the ESD Website.  Feel free to contact our office at (509) 685-6158 to learn more about these resources.
Zaddy's Gifts & Candies:  If you are looking for a unique gift, Zaddy's is the place to come; where you will find unique gifts for the entire family, all at reasonable prices.  Many of our gifts are handmade and can be customized for our customers.  Zaddy's now offers wrapping and shipping for our customers.  Many of our customers have begun to call us the "One Stop Shop" as we ship anywhere in the US and Canada. And of course, we still offer gift wrapping in a balloon. Please note, we do not mail wrapped balloons as they do not ship well – they tend to pop before they reach their destination.  However, we will be happy to deliver them locally.